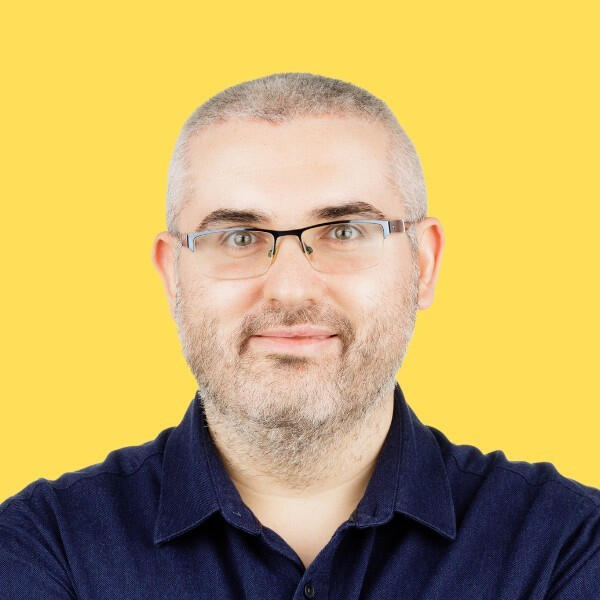 Mihai-Valentin Curelea
Mentor • Technical lead / Architect / Principal Engineer • Ex-Meta • Contractor
Mentoring
Your next career steps
1 hour with me can save you weeks, months if not years of struggle

Getting promoted at work
Just doing the work is not enough to get promoted. Learn the unspoken rules of promotions and get promoted faster

Improve your interviewing skills
You can be the best engineer, but if you can't make the interviewer understand this, you'll not get the role. Let's do a mock interview and give you the feedback you need to improve

Build a strong tech foundation
Don't learn language over language in the hopes you'll use them someday. Build a strong foundation instead and learn on-demand what's needed for the job

Standing out and building your brand
Do you want to be seen as an expert on LinkedIn? Do you want to stand out in searches? Do you want companies to apply to you instead of the other way around? Build your personal brand.

Getting into a Big Tech company
Did you ever wanted to get into Big Tech but are afraid of the interviews or not sure if its worth the effort? I've been in many big tech companies and can help. Not only with getting into, but also thriving there

Your first 30 days as a <your role>
You just joined as a software engineer/senior engineer/architect. I'll teach you what you should and shouldn't do in the first 30/60/90 days to be set up for success
---
CV and LinkedIn profile review
It only takes 6 seconds for a recruiter to review your CV and decide if they'll contact you or not.If your CV and LinkedIn profile aren't crystal clear, they'll move on—even if you're the ideal candidate for the job.I can help by providing actionable feedback for your CV and LinkedIn profile as part of a 20 minutes video that covers all the aspects of your profile and also the reason behind the feedback.
---
Contracting
Principal Engineer / Architect / Tech lead
15+ years of experience in companies like Meta, Datadog, Adobe. I solve the hard problems in your tech organisation. I also train your staff to do it after I'm done.Here are my skills:
Infrastructure
Distributed systems

AWS (Amazon Web Services)

Migrations at scale

CI/CD

Monitoring

Microservices

SRE

Docker

Developer Experience

Kubernetes

Terraform
Backend
Node

JavaScript / TypeScript

SQL/NoSQL

Rest APIs

Python

GraphQL

Go

GRPC
Frontend
JavaScript / TypeScript

React

Redux

Cordova

Performance optimization
Data
Data Analytics

Machine Learning

Datadog

Snowflake
Newsletter
Sign-up to my newsletter
Get in touch
Contact me
You can reach me via LinkedIn (I have open profile so anyone can message me) or via email at mihai.curelea.dev@gmail.com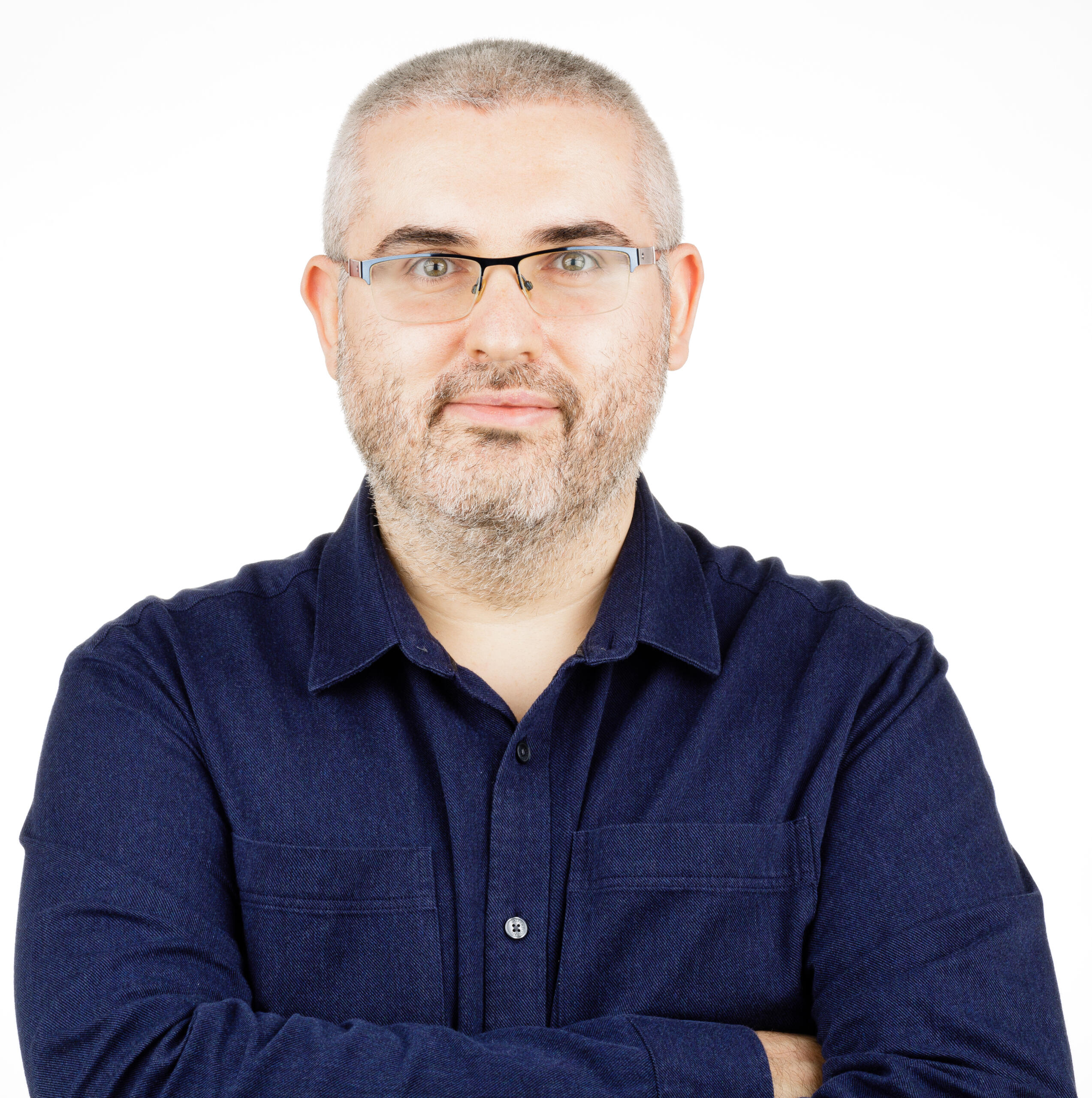 Stand Out in the Job Market
Expert CV & LinkedIn Insights
20 minutes walk-through video of your CV and LinkedIn profile with actionable feedback for helping you stand out in the sea of boring CVs and profiles
from Mihai, an ex-Meta tech lead with 15+ years of experience, who interviewed hundreds of engineers
Recruiters take ~6 seconds to decide if they'll contact you or not
If your CV and LinkedIn profile aren't crystal clear, they'll move on—even if you're the ideal candidate for the job.
But there's good news: I'm here to ensure that doesn't happen.
Based on my 15+ years of experience interviewing hundreds of software engineers, you will receive a 20-minute video including:
👉 A detailed review of your CV and LinkedIn profile, offering actionable feedback to enhance every section: education, impact, skills, personal branding, contact details, experience, and more.
👉 Insights into the rationale behind each suggestion, empowering you to confidently update and adapt your profiles in the future.
👉 Plus, as a special bonus, personalised guidance on your next career steps, tailored to your unique strengths and aspirations.
Let's make sure your first impression lasts longer than 6 seconds.
I helped a large number of engineers achieve their goals
and you can be the next one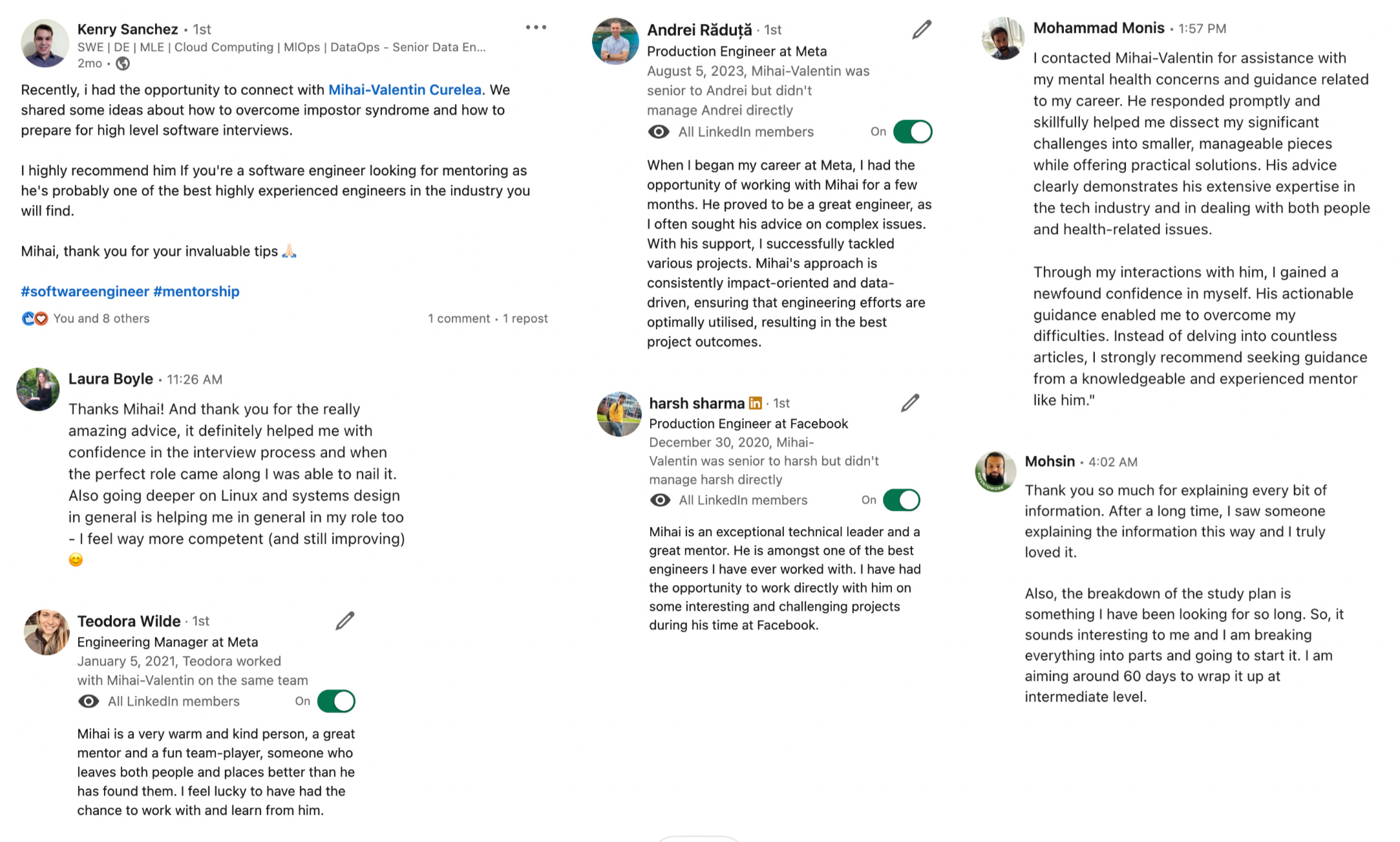 Frequently asked questions
Who is this for?
If you are a Mid level (at least 3+ years of experience) / Senior Software engineer, Software / Cloud architect, Tech lead, Data engineer, then this service can help you.However, due to the highly competitive nature of entry-level positions and the unique challenges faced by those with less than three years of professional experience, I made the decision to focus my services on those with three or more years in their respective fields.This decision allows me to ensure that I can provide the most effective and impactful assistance.
Why should I listen to your feedback?
I interviewed hundreds of engineers during my career of 15+ years of experience in companies like Meta (Facebook), Datadog, Adobe. I worked with hiring managers and recruiters to fill positions across all the seniority levels.I helped a wide range of engineers from all backgrounds and cultures improve their profiles and land the jobs they deserved.I'm also a mentor and want you to succeed. It's a pity to be highly skilled technically but not be selected for the roles you deserve!
What will I receive?
You will receive a walk through video with actionable advice for your CV and LinkedIn profile. See the video at the top of the page for a sample CV review.On top of this, I will explain the context behind the feedback, so it will help you build your profile for the rest of your career.And as a bonus I will give you a few suggestions for the next steps you can take in your career.
What do I need to prepare or send you?
After making the payment, you will be redirected to a confirmation page where you will be asked to send an email with with your LinkedIn profile url and CV (as pdf/doc).Also, it will be helpful to send the types of roles and companies you are looking to work on, so I can provide feedback towards those roles.
Is my information kept confidential?
Absolutely. Your CV, LinkedIn profile, and any other personal information you provide are kept strictly confidential and are used solely for the purpose of providing feedback.However, we may occasionally send you emails regarding new services or updates. Rest assured, your information will never be shared with third parties without your consent.
How long will it take to receive my feedback video after submission?
Typically, you'll receive your feedback video within 4 working days, but this can vary depending on demand.
Can you offer a discount?
While I don't offer discounts for this service, I can help you with either your CV or your LinkedIn profile for 40 EUR, and do a 10 minutes video walkthrough. Reach out to me via LinkedIn for a payment link for this.
Can you mentor me?
Yes, I also do mentor software engineers starting from mid level all the way to startup CTOs. Here are more details: https://mihaivalentin.com/#mentoring
Can I see a sample video?
Of course, it's at the top of the page. Keep in mind that the video you will receive will include more customized feedback and advice towards your profile and LinkedIn
About Mihai-Valentin Curelea
I am a Principal AWS Solutions Architect / Contractor / Freelancer / Technical leader / Trainer / Mentor with 15+ years of experience in companies like Meta (Facebook), Datadog and Adobe.
You can reach me via LinkedIn (I have open profile so anyone can message me) or via email at mihai.curelea.dev@gmail.com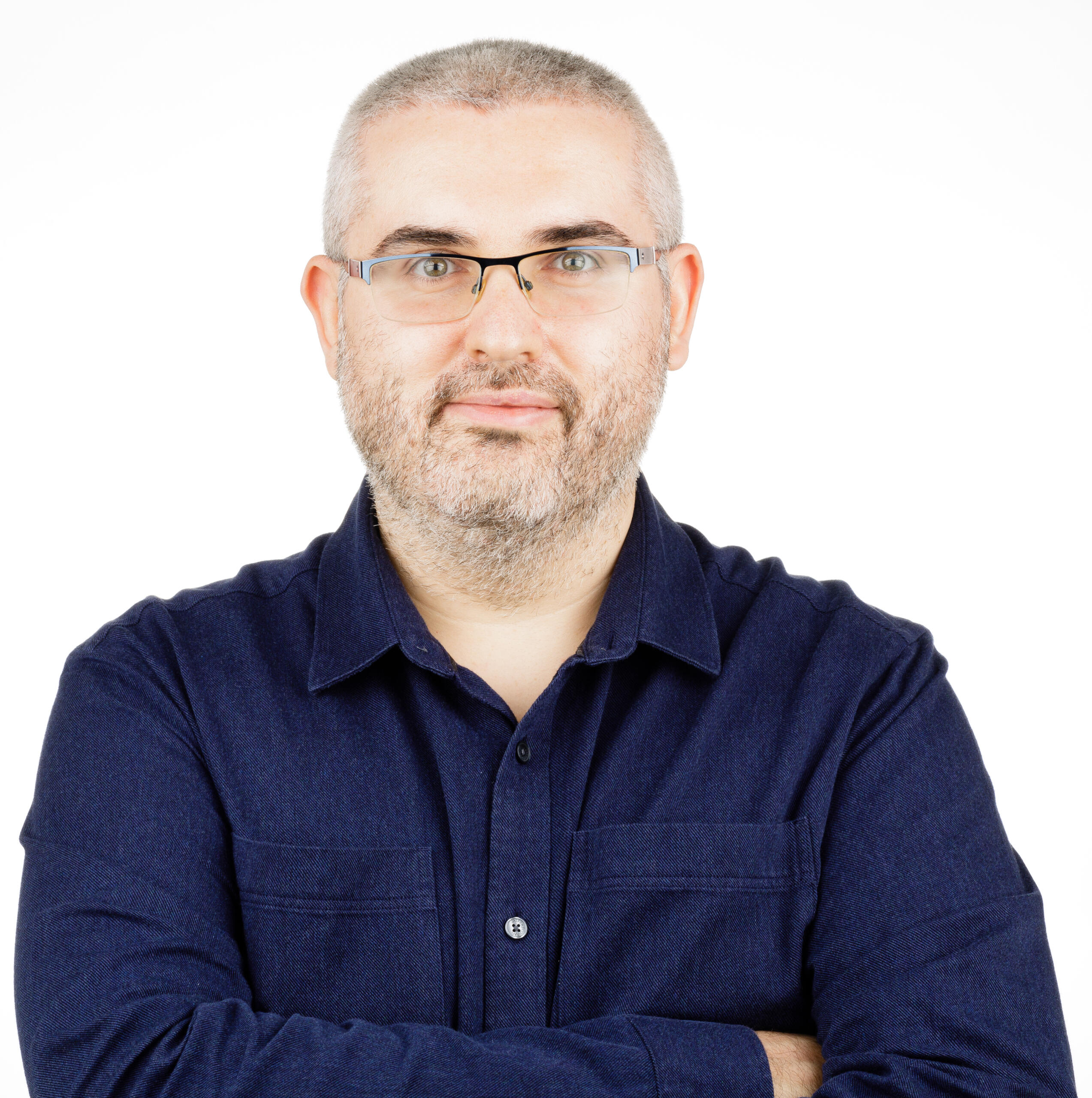 LinkedIn® is a registered trademark of LinkedIn Corporation and its affiliates. This website and the course offered are not endorsed, sponsored, or affiliated with LinkedIn Corporation. The use of the LinkedIn logo on this website is for illustrative purposes and does not indicate any relationship, endorsement, or affiliation with LinkedIn Corporation.
Thanks for your purchase!
Looking forward to review your CV and LinkedIn profile and provide the feedback you need to stand out and get recruiters to contact you!
Please send me an email at mihai.curelea.dev@gmail.com from the email address you used for the purchase, including the following:
Your CV (in PDF/DOC)

Your LinkedIn profile link

A short text about the roles you are looking to apply to
I usually complete most of the reviews in 4 working days, but sometimes even faster.
Best,
Mihai-Valentin
Terms of Service for digital products and services offered by MVC Big Tech Services SRL1. IntroductionThis document outlines the terms of service ("Terms") for live computer training services provided by MVC Big Tech Services SRL (the "Provider"), a company registered in Bucharest, Romania, and owned by Mihai-Valentin Curelea. By engaging in our services, you ("Client") agree to abide by these Terms.2. Payment2.1. The payment must be made before the product or service is offered to the Client. If the Client fails to make the required payment, MVC Big Tech Services SRL will not deliver the given service or product.3. Limitation of Liability3.1. Neither MVC Big Tech Services SRL nor Mihai-Valentin Curelea shall be held liable for any direct, indirect, incidental, special, consequential, exemplary and any damages resulting from the use of our services or products.3.2. The Client acknowledges and agrees that the application and interpretation of the information provided during the services offered by the "Provider" are solely the "Client"'s responsibility. MVC Big Tech Services SRL and Mihai-Valentin Curelea shall not be held accountable for any actions or decisions made by the Client based on the information or feedback offered via the service or product.4. Content Sharing and Reproduction4.1. The Client agrees not to reproduce, distribute, share, or publish any part or the entirety of the training session's or other materials from the Provider without obtaining prior written consent from the Provider.5. Litigation5.1. Any disputes arising from or related to these Terms or the services provided by the Provider shall be governed by the laws of Romania.5.2. Both parties agree that any litigation or legal proceedings related to these Terms will be conducted exclusively in the courts located in Bucharest, Romania.6. Data Protection6.1. MVC Big Tech Services SRL is committed to protecting the privacy and security of the Client's personal data. We will not share, sell, or distribute the Client's personal data to third parties without the Client's explicit consent, except as required by law.6.2. The Client's data will be used for the sole purpose of creating invoices and for sending periodic emails regarding various offerings, products, or services provided by MVC Big Tech Services SRL.6.3. We implement a variety of security measures to maintain the safety of the Client's personal information. However, no method of transmission over the internet or method of electronic storage is 100% secure. While we strive to protect your personal data, we cannot guarantee its absolute security.7. Amendments7.1. The Provider reserves the right to modify or amend these Terms at any time.8. Technical Difficulties8.1. In the event that the Client experiences technical difficulties during a training session, the Provider will permit a one-time rescheduling of that particular session. This is limited to one rescheduling per session. If technical difficulties persist beyond the rescheduled session, the Client is advised to address their technical issues before proceeding with further training.By engaging in our services, the Client acknowledges that they have read, understood, and agreed to be bound by these Terms.